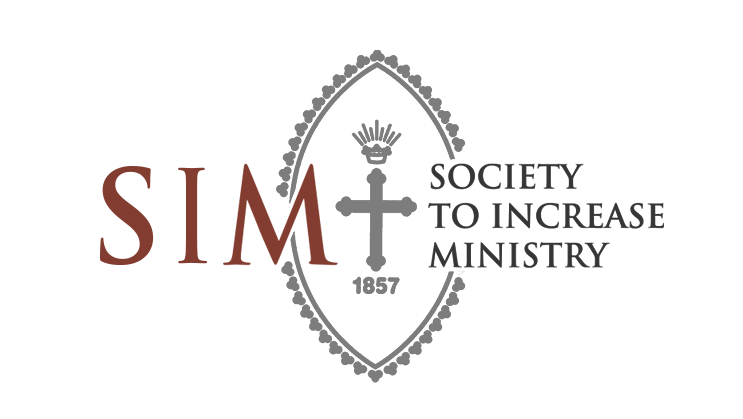 SEND OUT THY LIGHT & THY TRUTH
1857-2017
Contrary to common belief, theological education for our future ordained leaders is not funded by the Episcopal Church. The Society for the Increase of the Ministry (SIM) provides financial, pastoral and advocacy support to those preparing for ordained ministry in the Episcopal Church and awards needs-based scholarships annually to postulants and candidates in seminary.
Click here to see a recent proposal to the Jessie Ball duPont Fund for a Becoming Beloved Community Leader Scholarship Fund.
The Episcopal Dioceses of Southern Ohio, Delaware, Eau Claire, Florida, N. Carolina, Virginia, and W. Kansas, in partnership with The Society for the Increase of Ministry, have requested funds over three years to pilot the Becoming Beloved Community Scholarship Fund, a strategic resource to supply the Episcopal Church with diverse leaders skilled in leading peace and justice ministries through the practice of the Four Pillars of Beloved Community.
The Episcopal Church's first African American Presiding Bishop, The Most Rev. Michael B. Curry, has made an historic commitment to increasing the number of congregations practicing reconciliation and justice making and to diversifying the leadership of the Episcopal Church. This is leadership urgently needed in our current culture given shifting national demographics.
To address these needs, a team of seven Episcopal dioceses, in partnership with The Society for the Increase of the Ministry [SIM], seeks to establish the Becoming Beloved Community Scholarship Fund. This fund would be a strategic resource to supply our denomination with ordained leaders from under represented racial ethnicities who are also highly versed in the practice of the Episcopal Church's "Four Pillars of Beloved Community:"
Telling the truth about our Church's historic and present story around race;
Proclaiming the dream of God by casting a compelling vision of Beloved Community, and doing work necessary to aid the flourishing of all;
Repairing the breach of institutions and systems broken by racism and multiple forms of exclusion;
Practicing the way of love, by listening for the voice of God in others, and helping all to honor the presence of Christ in all those they meet
Scholars would be required to bring experience repairing brokenness in our communities. In exchange for a tuition scholarship, they would covenant to focus seminary coursework on honing the Four Pillars practices.
This effort would:
Bring SIM's scholarship guidelines, seminarian coursework, and the church's Beloved Community leadership formation strategy into alignment;
Redirect SIM's needs-based scholarships and unrestricted endowment funds to support this model;
Fund the launch of a $1.5 million capital campaign so that in 3 years 5% of Episcopal seminarians received Beloved Community scholarships;
Lead to a significant culture shift in Episcopal leadership over time.