You are the Light of the world. A city built on a hill cannot be hidden. (Matt. 5:14)

The kingdom of God is like yeast…mixed in with three measures of flour until all of it was leavened. (Matt. 13:33)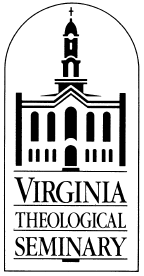 Virginia Theological Seminary is committed to engaging the world around us, participating in the mission of God and bearing forth the Gospel of Jesus Christ through evangelism, public witness, and active participation in the work of social care and justice.
VTS has a long heritage of outreach through proclamation, mission, and planting of churches — a heritage we are reclaiming.
VTS is aiming to become a bright light and a hub for meaningful partnership and connection for faith, social care, and social justice in Alexandria, across northern Virginia and the metropolitan area around Washington, DC, and across the country and world.
VTS is committed to vibrant Community Outreach and Connection!
VTS Centers are focused on building connections and strengthening communities in faith, service, and witness for care and justice–
CENTERS AT VTS
Center for Church & Community Engagement (CCE) — This new center, led by David Gortner (Associate Dean for Church & Community Engagement), focuses on reclaiming VTS's heritage of church planting and revitalization, building anew VTS partnerships with social care and justice organizations across northern Virginia and the metropolitan Washington DC area, generating educational partnerships, providing clergy and church development in evangelism, social care and justice, and community leadership, and directing VTS efforts in environmental sustainability.
Center for Anglican Communion Studies (CACS) seeks to deepen theological understanding and practice for Anglicans and their neighbors shaped by three priorities. (1) Programs that deepen theological reflection through hospitality, consultations, conferences and other gatherings. (2) Traditional and innovative theological resources for people of faith that promotes a vision and practice of learning across differences and within diverse contexts and cultures. (3) Programs for reconciliation across theological, religious, and cultural differences.
Center for the Ministry of Teaching (CMT) is focused on seminary-based research and education dedicated to lifelong Christian formation. Our staff is focused on resource curation, webinars, training, and consultations to create and form active ministers. These are some of the resources: (1) Building Faith (website for practical and seasonal ideas for Christian formation); (2) eFormation (learning community, conference, regional bootcamps for creating 21st-century digital media for ministry leaders); (3) Wisdom from the Fields webinars (monthly continuing education webinars for Christian formation and digital ministry).
Courses & Tracks
Masters:

The MDiv Track in New Mission Practices
Introduction to Theology and Practice of Ministry
Evangelism, Public Witness, and New Faith Communities
Race and the African-American Experience
Prophetic Preaching
Christian Social Ministry: Immersion in Urban Ministry

To Boldly Go–Christian Mission Through Science Fiction

Resistant Theologies
Crossing Cultures Well

Doctoral:

Foundations of Mission & Community Formation
Building Evangelizing Communities
Public Witness & Community Partnerships
Holy Spirit, Holy Other
Dynamics of Conflict & Change
Short Course in Community Organizing
Co-curriculum and "seminary culture"

Volunteering in off-campus organizations
VTS organizational memberships

VOICE (Virginians Organizing for Interfaith Engagement) — the northern Virginia branch of the Industrial Areas Foundation (the "granddaddy of community organizing")
VIC (Virginia Interfaith Center) — a statewide advocacy organization
VCC (Virginia Commonwealth Capital) — a "B-Corporation" lending institution that provides low-interest loans to efforts that build up and strengthen the common good